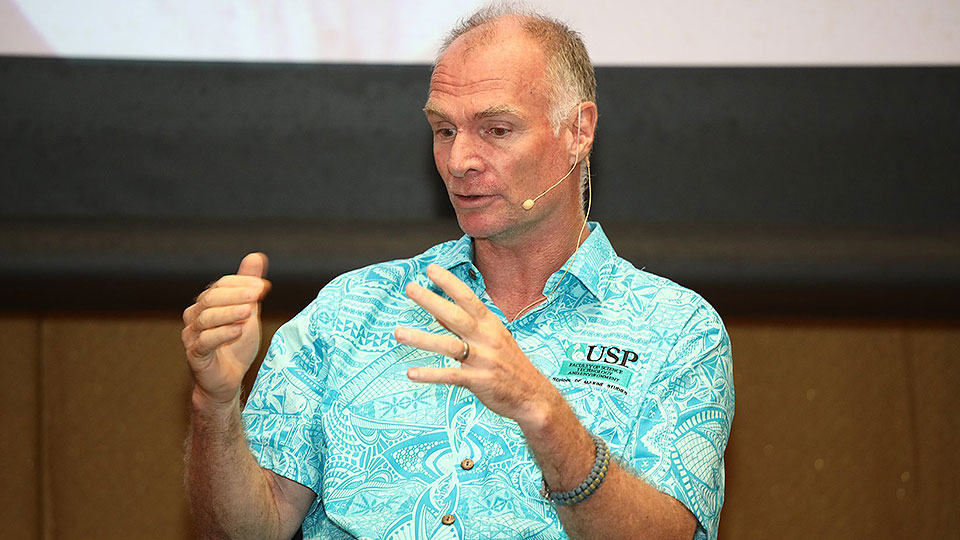 Ocean health is challenged in numerous ways from marine litter to the warming seas.
Academic and Head of Marine Studies at USP, Dr. Stuart Kininmonth explains that another nasty inclusion is acidification.
Speaking at the first Pasifika Future series on Healthy Oceans
co-hosted by the World Bank and USP, Dr. Kininmonth says with the effects of climate change more evident, Pacific communities now find themselves at the front-line of a storm on the horizon.
Continue reading 'Acidification detrimental to ocean health: Pasifika Future'