Research Area(s): Stressor Impacts and Mitigation / Biological Effects of Contaminants and Nutrients
Region(s) of Study: Waterbodies / Gulf of Maine; U.S. States and Territories / New Hampshire
Primary Contact(s): dave.whitall@noaa.gov; dennis.apeti@noaa.gov
This project began in April 2021 and is projected to end in September 2024.
Ocean acidification, resulting from changes in atmospheric carbon dioxide concentrations, will impact how a variety of chemicals, including metals, behave in the environment. This could lead to increased uptake of metals in important species, such as blue mussels. Body burdens of pollutants in bivalves are important considerations for seafood safety and, as a result, aquaculture. We will explore these relationships both in the laboratory and the field, and produce a robust data set that will be useful to stakeholders in coastal management and aquaculture and provide the societal benefit of better informed aquaculture siting.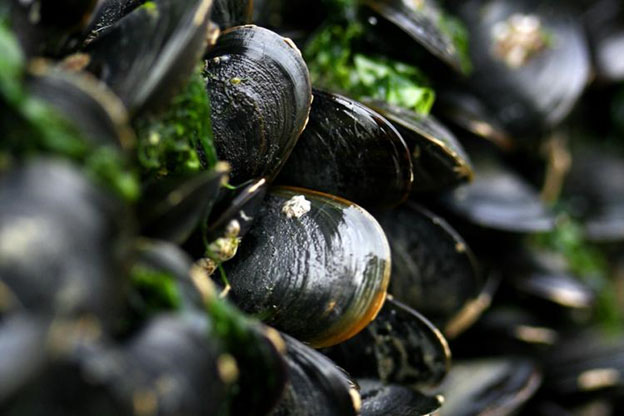 Blue Mussels (Mytilus edulis). Credit: NOAA NMFS.
Continue reading 'Assessing ocean acidification as a driver for enhanced metals uptake by blue mussels'